This is home er den engelske versjonen av "Her vi bor ". Den dukker første gang opp i 2003 på CD'en som ble utgitt i forbindelse med tegnefilmen.
Det er Jo Wyatt som synger denne, og den er oversatt til engelsk av Shari Gerber.
Sangen ble ikke brukt i tegnefilmen, og er heller ikke brukt hverken i forestillinger eller andre filmer.
Sangtekst
Edit
Let's raise up the flag now,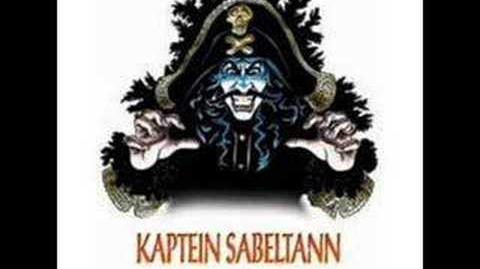 with a loud hooray!
Show that we're grateful
for every day.
Watch the sun set
and greet the moon.
Now the day's over
and night's falling soon.
Refreng:
We have sailed the ocean
from east to west.
We love the sea, but home is the best.
The world's full of beauty if we
want to roam, but now we know
that we belong here, this is home!
It's here we're together,
where our hearts belong.
Our friends can help us
and keep us strong.
When you go home
and think of me,
you will remember
what a good friend can be.
Refreng.
"This is home" finnes på:
Kaptein Sabeltann musikk fra tegnefilmen
Hiv o' hoi Kaptein Sabeltanns favoritter
Forestillinger "This is home" har vært med i:
Edit
-ingen-
Bøker som sangen figurerer i:
Edit