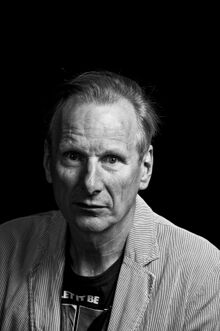 Ola Otnes er født (2. september 1951) er en norsk skuespiller og er ansatt ved Ibsen Teater Ibsen i Skien.
Han har deltatt i flere norske spillefilmer, og TV-serier, slik som spillefilmen "Sofies Verden" (1999) og TV-serien "Hotel Cæsar" (2002), (2003). Mange vil nok best huske han som Politimester Bastian på daglige opptrinn i Kardemommeby i Kristiansand Dyrepark. Ola Otnes har spilt Kaptein Sabeltann på dagttid.
Ad blocker interference detected!
Wikia is a free-to-use site that makes money from advertising. We have a modified experience for viewers using ad blockers

Wikia is not accessible if you've made further modifications. Remove the custom ad blocker rule(s) and the page will load as expected.