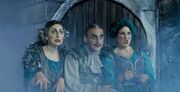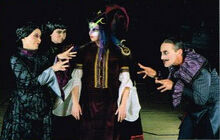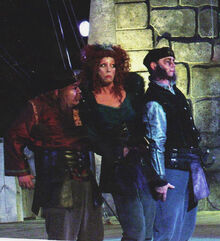 Grevens Gribber er samlenavnet på de tre utspekulerte og ondskapsfulle tjenerne til Greven av Gral. De består av Grisk, Slu og Grufull (i originalen Lola, Lucifer, og Piodor). De gjør alt det greven befaler, de forhekser også uvedkommende som kommer med øyas egen trylledrikk. Man blir Grevens viljeløse slaver når man har drukket denne. De har også sin egen sang de synger på når de er i godt humør. Når man får øye på Grevens Gribber, kan man trygt si at Greven av Gral ikke er så veldig langt unna.
Skuespillere
Edit
2000-2001
2007-2008
2016-2017
Eksterne lenker
Edit
Ad blocker interference detected!
Wikia is a free-to-use site that makes money from advertising. We have a modified experience for viewers using ad blockers

Wikia is not accessible if you've made further modifications. Remove the custom ad blocker rule(s) and the page will load as expected.