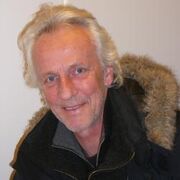 Bjørn Sæter (født 13. oktober 1950) er en norsk skuespiller, produsent, og regissør.
Han har hatt ca. 150 regioppdrag ved de fleste teatre i landet, blant annet ved Torshovteatret hvor han tidlig gjorde seg bemerket med oppsetninger av Dario Fo. Ved Oslo Nye Teater regisserte han bl.a. de kritikerroste oppsettingene av Dostojevskijs Brødrene Karamasow og ldioten, foruten suksessen Mysteriet Myrna.
Han hadde også regien på Gjøglaren (Det Norske Teatret) i 2011 og 2012. Sæter har også regissert flere musikaler, blant annet den kritikerroste Les Misérables.

Il tillegg er han leder av Norsk Sceneinstruktørforening,og er medforfatter til flere lærebøker i teater og musikkformidling.
Med oppsettingen av Mozarts Tryllefløyten på Kilden i Kristiansand, feiret Bjørn sitt 30-arsjubileum som regissør.
I Kaptein Sabeltann
Edit
Siden 2002 har han regi på forestillingene om Kaptein Sabeltann. Ham tok over jobben etter den forrige regissøren, avdøde Svein Haagensen.
Eksterne lenker
Edit
Bjørn Sæter Store Norske Leksikon
Ad blocker interference detected!
Wikia is a free-to-use site that makes money from advertising. We have a modified experience for viewers using ad blockers

Wikia is not accessible if you've made further modifications. Remove the custom ad blocker rule(s) and the page will load as expected.